The Creator Frame Fixture
A quality frame fixture is the single biggest and most important investment in a framebuilding shop. Nothing makes as big of an impact on your overall capability, quality, or efficiency.
Creator Frame Fixture Features
Ships to you QC'd and assembled. This isn't a kit with drop-shipped parts. You get a finished tool that we've pre-assembled and quality checked ourselves. With minimal re-assembly, it's ready for reliable performance.
Easy to adjust, and a joy to use – Delrin washers and T-nuts, ball-bearings, and other features allow for smooth, hassle-free adjustments. The scale for the seat tube angle is engraved at a large radius, making it a breeze to set precision angles (the .25º divisions are 1.75mm apart).
Rigid design, for a reliable process – The extrusion backbone's deep cross section provides unbeatable rigidity. This means your results will be consistent enough to build a quality, professional process around.
Sets up effortlessly on 5 variables that output from BikeCAD and rattleCAD. These can also be simply derived with other CAD software—or by hand if you have a kink for trigonometry.
Supports bent seat tubes – The seat tube forward offset adjusting cone is standard. So you can build modern mountain bikes or anything with a bent seat tube.
Comes ready for argon purge – Just add your own fittings, hose, and valve—or add the Argon Kit at checkout—and you're set.
Accepts readily-available Anvil spec dummy axles – Paragon Machine Works and Bike Fab Supply sell these now. I will offer them if it ever becomes necessary.
Highly-modular design – The T-slot extrusion (and other details) are friendly to the WEIRDO bike builder with WEIRDO needs. If you've got something specific in mind, just ask me about it.
Ample welding access – So you can get in, get out, and get on with it.
"Frame Ejector™ Technology" allows you to easily remove a frame from the fixture without hassle and put it back in again, without referencing any numbers. Perfect for batch work or in-process frame alignment checks.
Offered in two orientations – Drive Side In or Drive Side Out. Depending on fabrication process, style, type of bike, or personal preference, you may want one orientation or the other. Most fixtures only come one way. With The Creator, you choose.
Get started fast with included adapters – You get 2 head tube adapters and 2 bottom bracket adapters of your choice at the standard price. I can get you more as needed.
Convenient bench mount – Comes standard with a powder coated, TIG welded bench mount stand, which permits smooth, stable fixture rotation and locks up firmly.
Quick shipping – Current lead times can vary, but generally it's under two weeks and has been as fast as next-day.
Stay Holders available as an add-on – These help you hold and center rear-end tubing painlessly, and help to quickly confirm chainring and tire clearance.
JUST FOR FUN, WE'VE ADDED ON SOME BONUS FEATURES: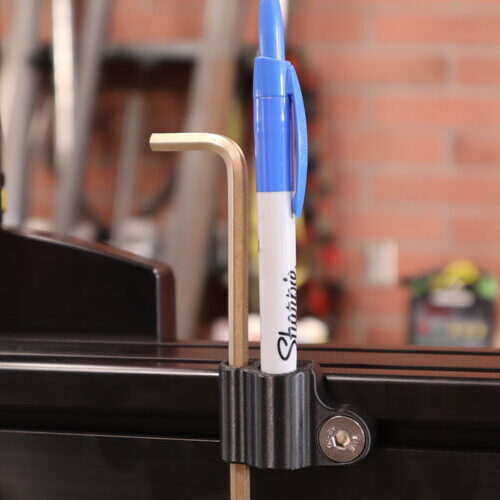 "Sharpie Holster™ Technology"
allows you to always have a felt pen within arm's reach at the fixture. The holster is 3D printed and comes stocked with a blue retractable sharpie (one-handed use, and the blue ink shows up better than black). It also holds a 6mm wrench (included free), the only tool needed in normal use of the fixture.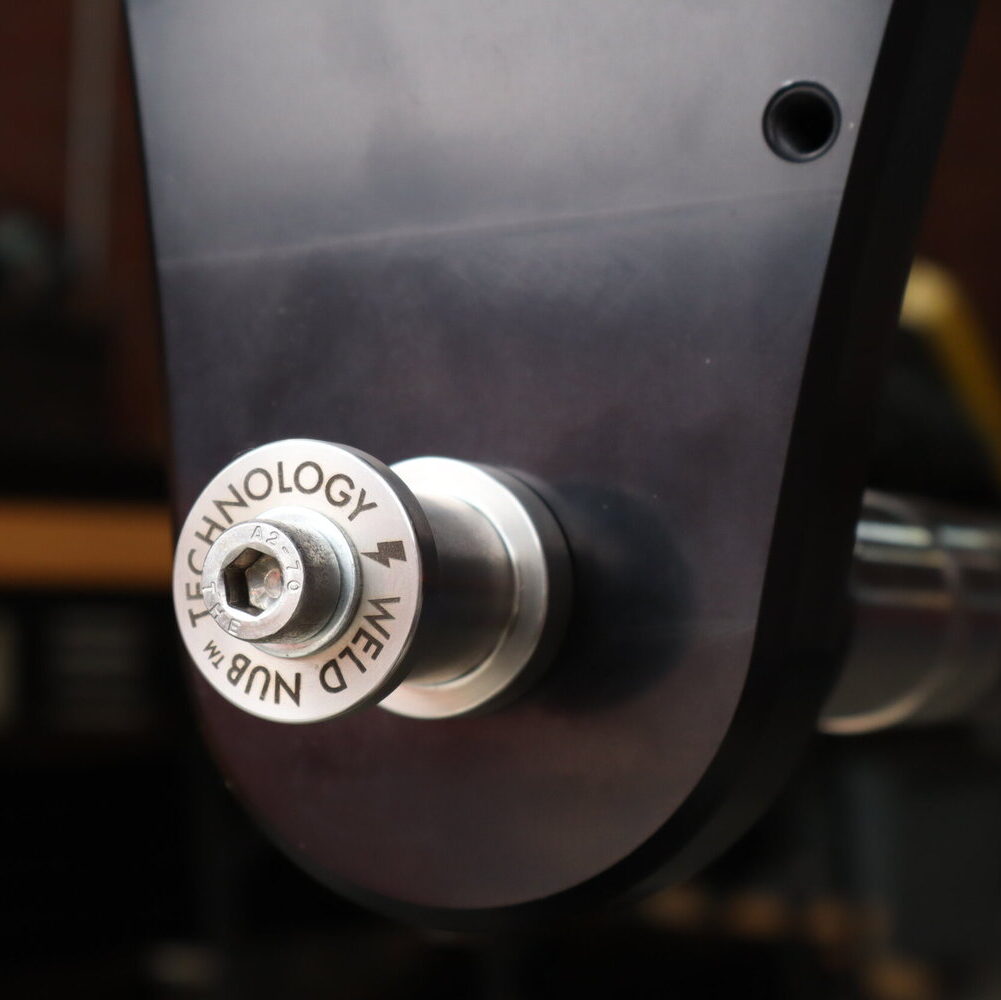 "Weld Nub™ Technology"
allows you to clip a welding ground clamp on the BB assembly. Get a perfect perch for your ground clamp without scratching the fixture or bike tubing, without it getting in the way, and with the ability to move quickly to welding on a bench or in a welding stand.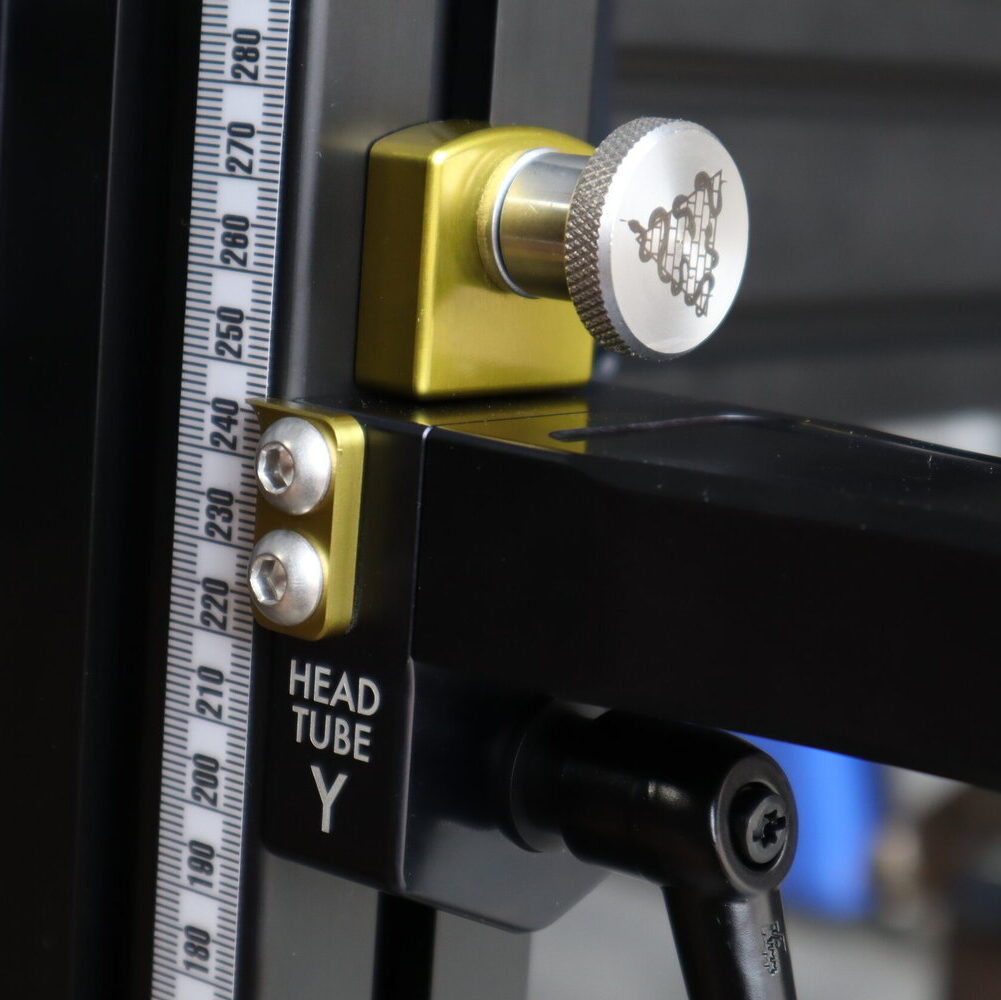 "Sexy™ Technology"
allows you to walk into your shop, flip on the lights and be proud of space, the tools, what you're building, and what you're building toward. But seriously, this thing looks handsome and professional.
If you're ready to invest: You can place an order through the online shopping cart above now. I'll follow up with you to confirm the details and let you know when you can expect this tool in your shop.
If you've got questions, send me an email at my personal email address: joe@cobraframebuilding.com. I'd love to answer your questions and even jump on a call to figure out if this is the right fixture for you.